You might've noticed I don't keep an active social media presence, rather, they're just additional communication channels for very specific purposes.
I used to have very active Facebook and Google+ Profiles, but a couple of incidents made me abandon them. While I can't talk about the security concerns, I can comment on the poor user experience I encountered in these services: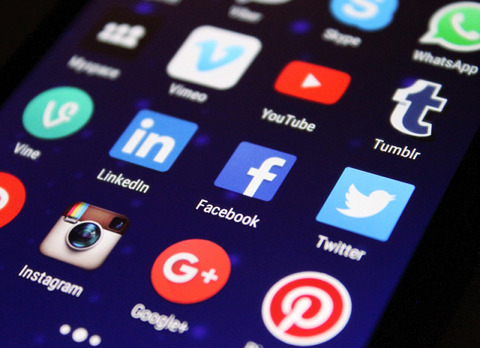 Facebook's Security Failure
An unknown application got permissions on my account and started spamming every single post I had access to. I was not using any app nor I had ever authorized any app to post on my behalf. The app could not be removed, deleted or stopped.
I contacted Tech Support quite a few times and never got an answer or any kind of help.
So I cut my losses and removed that account with the intention of recreating another one with all previous contacts, groups, settings, etc. As I started the setup on the new account I had the realization that most of my contacts weren't sharing any worthwhile content and besides a tenous social acknowledgement I wasn't interacting significantly with them.
Google+ Photos considered harmful
Naturally, my social activity migrated to Google+ in the meantime. I kept a neat account even though there wasn't much activity or content in the network.
Then an update in Google+ android app added a "Photos" application that had auto-upload enabled on Data networks. That is, it will happily upload any picture you take to your Google+ account even if you're not on a Wi-Fi connection. I took a video from our company's christmas party and it promptly decided to upload all 2Gb of it. Using the 4g network. On my 1Gb data plan.
Next day I was notified by my cellphone carrier and had to pay a penalty for exceeding my available data plan. Subsequent investigation showed I had not installed or toggled that option (indeed, I hadn't launched the app since installation) and there were many people in the same situation rating the app in the Play store.
I uninstalled the app and stopped using the Google+ service altogether.
As you might imagine, this might be chalked up to unrelated circumstances that don't really reflect the status of Social Media services, but in my work (as a Digital Marketing consultant) we started facing different issues with client accounts. Lockups, changes, authorization issues and general misgivings while using Facebook services are common nowadays. Google+ has somewhat of an ill repute as a failed experiment that does arbitrary changes to its service and is pretty much a ghost town.
I understand the allure of Social Media. I understand how easy it is to just share content rather than creating it. I also understand the low quality of content and the associated vices as a byproduct of it.
And that's fine. You're free to keep using bad services and consuming cognitive poisons. It's your choice.
That being said, you can also understand why some bad experiences might sour some users like me from using them.
All in all, I haven't missed Social Media.