Linux just had its 25th birthday and that made me realize I've been a user for a Long time.
I registered in 2004
Beginnings
My first Linux distro was Corel Linux around 2001. I only lasted a couple of weeks using it and could not replace my regular windows usage with it. It was a great experience that let me get a feeling of what a Unix-like system is. Limited by really bad hardware and no internet connection I could not master it easily.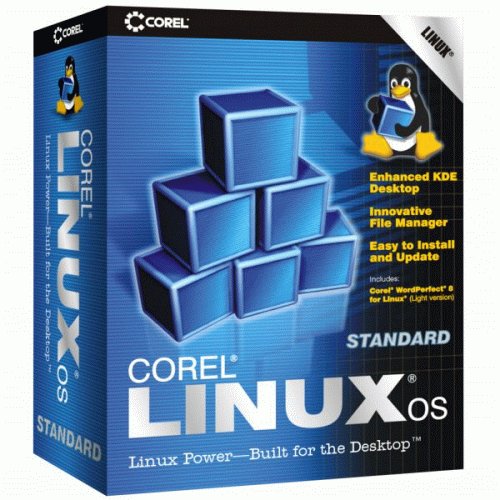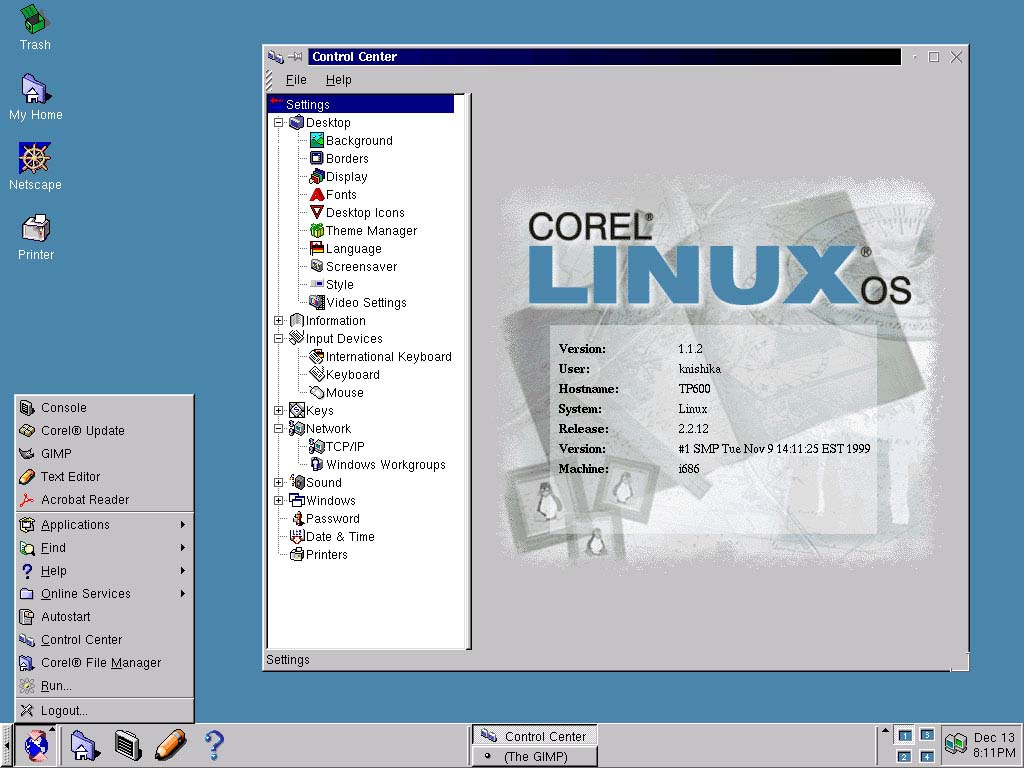 I managed to do a dual boot installation and transitioned between systems until I could get my hands on a different Linux distro. It was annoying to get the distros, I had to mail order them since I had no access to either a fast network or even a burner. Hardware compatibility was crappy, since the winmodem didn't work and the Soundcard had some hardware faults that often left me without working sound.
Distro hopping
In rough order, this is a list of some of the distros I've been using through the years.
Corel Linux
RedHat
Mandrake
Open Suse
Slackware Linux
FreeBSD
Debian
Linux from Scratch
Gentoo
Elementary OS
Ubuntu GNOME
Kubuntu
Fedora
Xubuntu
Ubuntu Mate
Technically not a Linux Distro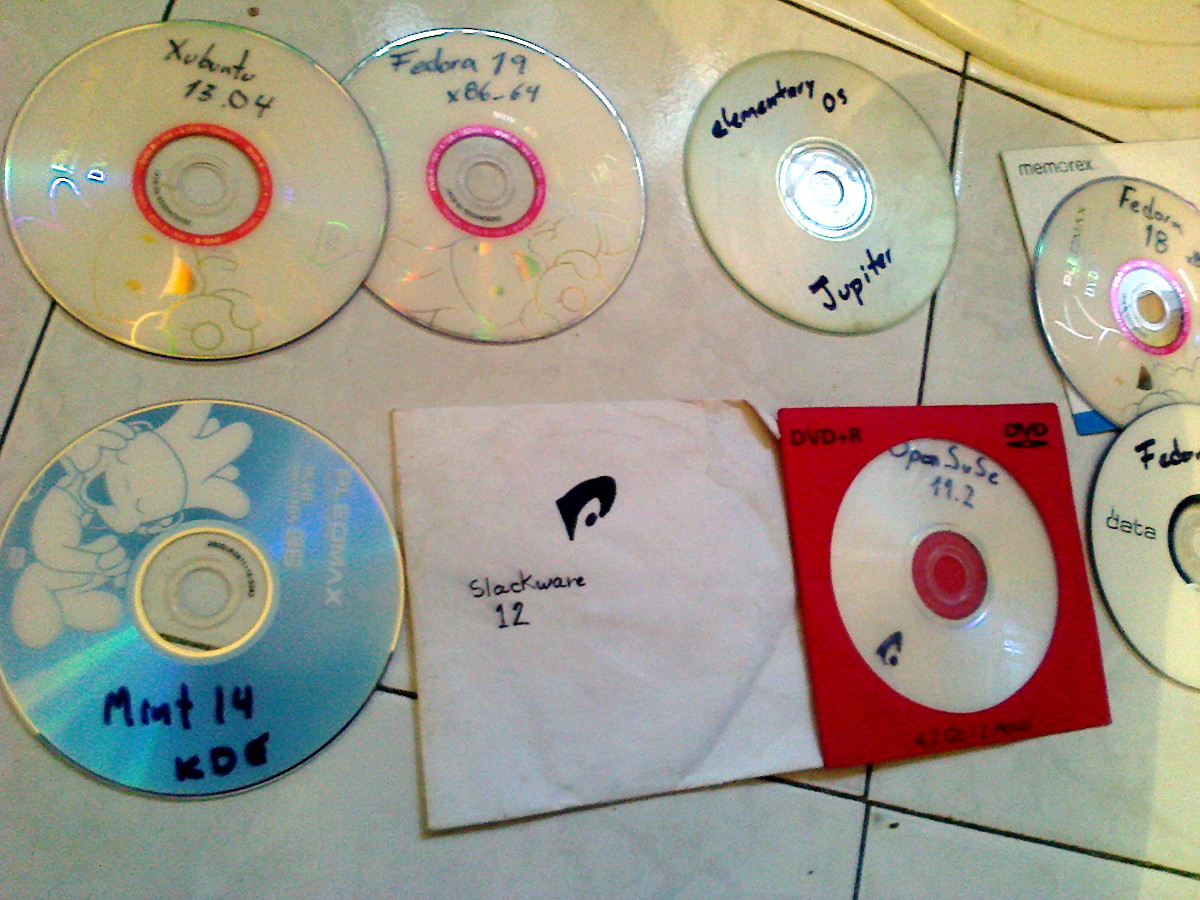 Old Distro remnants
Each one has its own distinctive culture, managing tools and software focus. Also, and just to be pragmatic here, all of them have flaws and design mistakeslike every other software in existence.
So, what's my favorite?. Slackware. No other distro matches its simplicity, stabilty and performance. If it had a package manager that matched apt/dnf it would be perfect (and yes, I've tried swaret, slackpkg and a few others).
It's been a pretty fun ride.
The Present
I currently use Ubuntu Mate 14.04 LTS. I'm kinda stuck using older releases until my AMD GPU driver gets new versions on both the propietary and Open Source sides (resolution on dual screens being my number one grip).
Yes, I use it for work and entertainment. One OS, many paths.

Luckily, many of the sysadmin skills are relevant to Web Development; getting a VPS online, updating configuration, restarting services, managing security/ user access and optimizing performance are everyday tasks of my professional expertise
Future tense
I'm aching to test some of the newest Linux Technologies and distributions. Particularly the enterprise side of distros, RHEL looks pretty good and the support lifecycle is great.
Although, to be fair, it's been a while since I've tried the *BSDs 😋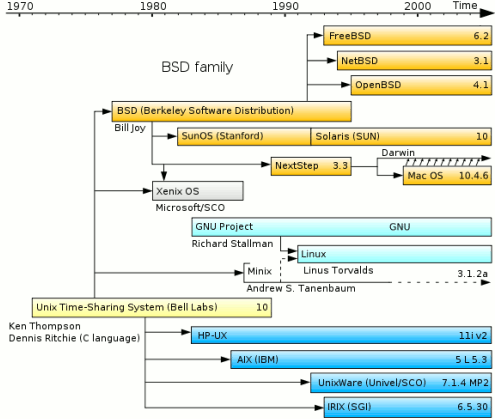 Unix Generations
Linux acaba de cumplir su 25 aniversario y eso me hace darme cuenta de que he sido usuario por un laaargo tiempo.
Me registré en el año 2004
Comienzos
Mi primera distro de linux fué Corel Linux alrededor del 2001. Sólo duré un par de semanas usándola de manera primaria y no pude reemplazar mi uso normal de Windows. Fué una gran experiencia que me dejó la sensación de conocer lo que es un sistema tipo Unix. Estaba limitado por hardware muy malo y sin conexión a internet por lo que no pude dominarla fácilmente.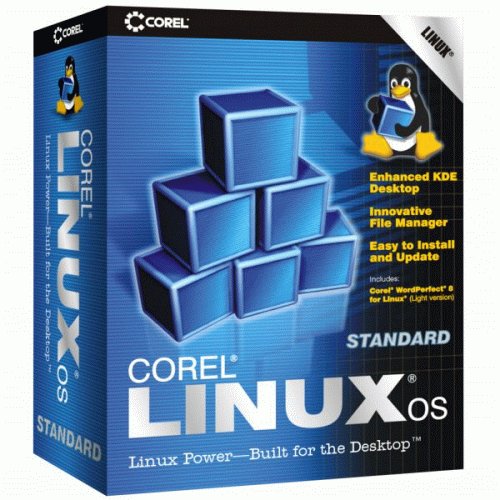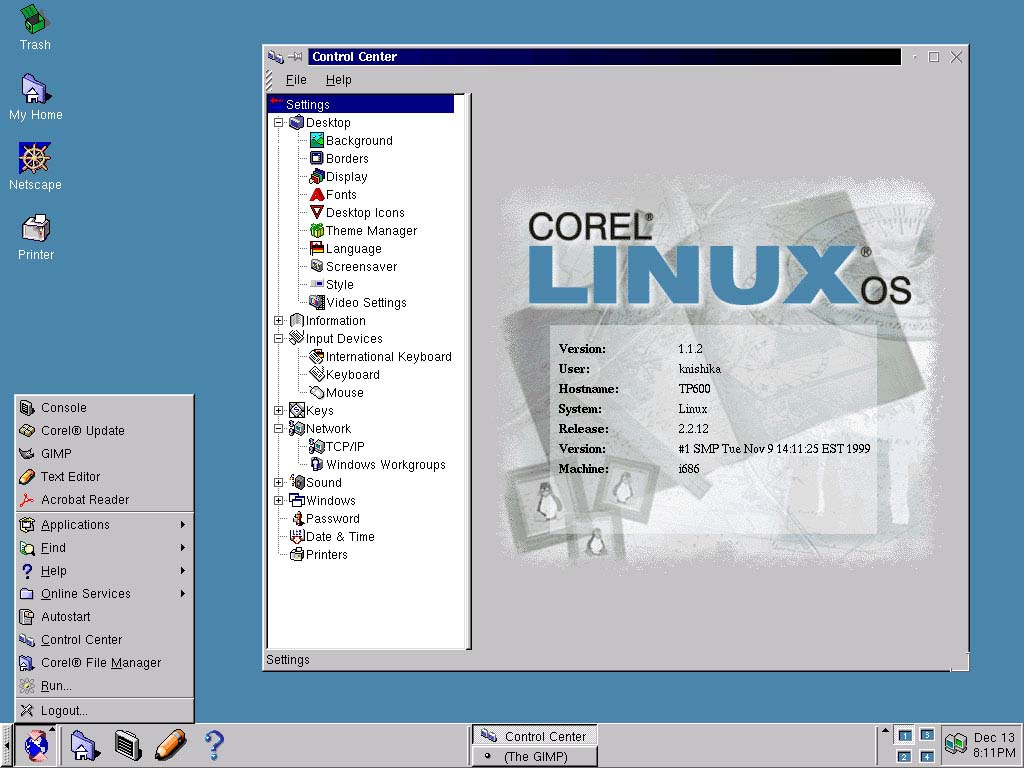 Logré hacer una instalación dual y transicionaba entre sistemas hasta que pude obtener una distribucióon diferente y más completa. Era molesto conseguir las distriibuciones, teniendo que que ordenarlas por correo ya que no tenía acceso a una conexión rápida o siquiera un quemador de discos. La compatibilidad de Hardware era mala, ya que el winmodem no funcionaba y la tarjeta de sonido tenía unaas fallas de hardware que me dejaban frecuentemente sin sonido
Saltando entre Distros
En orden aproximado, ésta es una lista de algunas de las distros que he usado a través de los años.
Corel Linux
RedHat
Mandrake
Open Suse
Slackware Linux
FreeBSD
Debian
Linux from Scratch
Gentoo
Elementary OS
Ubuntu GNOME
Kubuntu
Fedora
Xubuntu
Ubuntu Mate
Técnicamente no es una distribución de Linux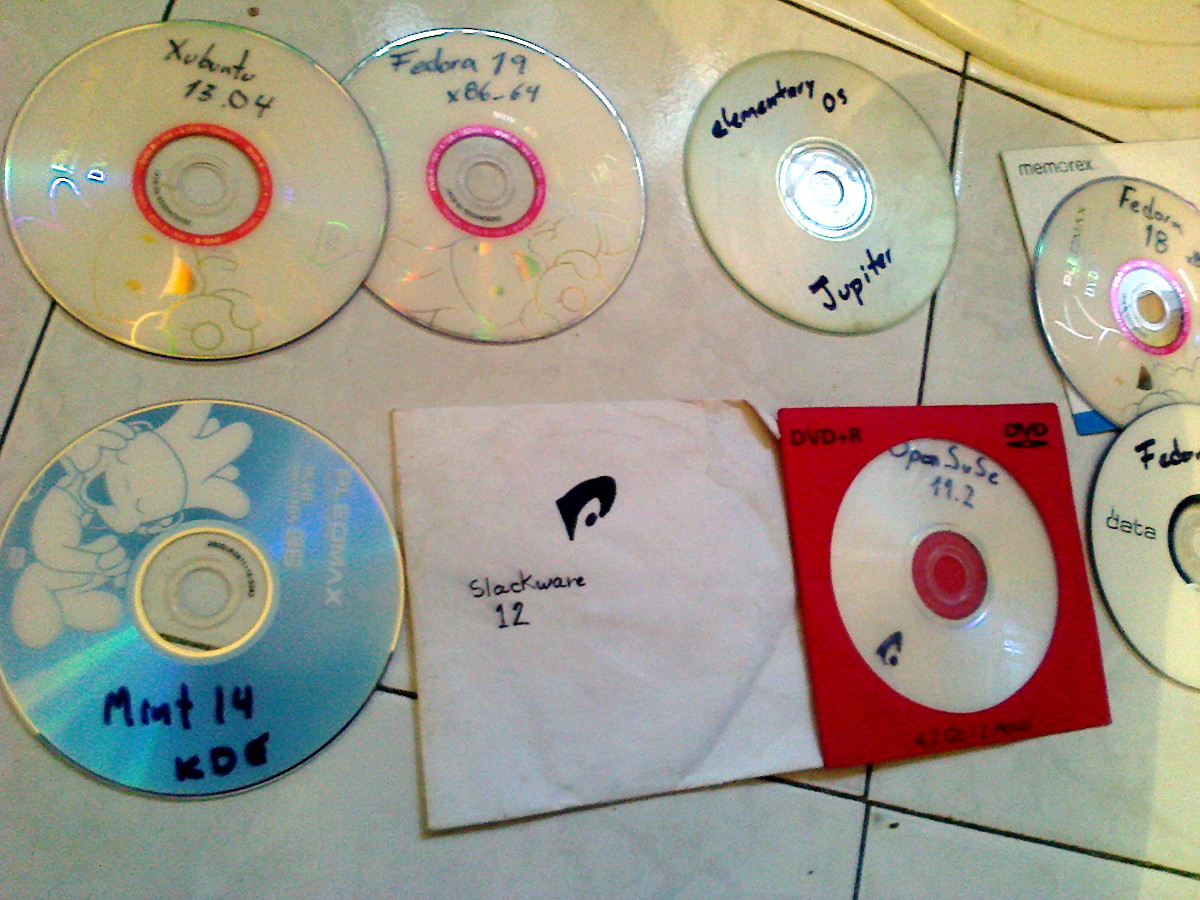 Remanentes de distros Antiguas
Cada una tiene su cultura distintiva, herramientas de administración y enfoque de software. También, y sólo para ser pragmático, todas tienen fallas y errores de diseño como cualquier pieza de software que existe.
Entonces, ¿Cuál es mi favorita?. Slackware Ninguna otra distribución iguala su simplicidad, estabilidad y rendimiento. Si tuviera un gestor de Paquetes equivalente a apt/dnf sería perfecta (y si, he probado Swaret, slackpkg y un par de otros).
Ha sido un camino bastante divertido
El Presente
Actualmente uso Ubuntu Mate 14.04 LTS, estoy atorado usando releases antiguos hasta que el controlador de mi GPU de AMD tenga actualizaciones en versiones nuevas de los lados propietarios y Open Source (la resolución en pantallas duales es mi queja número uno).
Si, lo uso para trabajo y entretenimiento. Un sistema operativo, muchos caminos.

Afortunadamente, muchas de las habilidades de administración se aplican al Desarrollo Web; poner en línea un VPS, actualizar configuraciones, reiniciar servicios, gestionar accesos/seguridad y optimizar rendimiento son tareas de todos los días en mi área profesional.
Futuro
Tengo ganas de probar algunas de las nuevas tecnologías y distribuciones de Linux. Particularmente del lado enterprise de las distribuciones, donde RHEL se ve bastante bien y el ciclo de vida y soporte se ve grandioso.
Aunque, siendo justo, ha pasado un rato desde que pruebo los *BSD 😋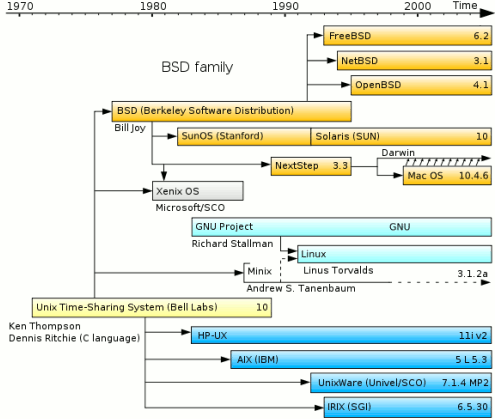 Generaciones de Unix